Let's make the world a better place
Join us in achieving the goals and objectives of this charitable foundation by participating in events, brainstorming solutions and contributing goods, funds and services.
Welcome to DSFederal-IDEA Foundation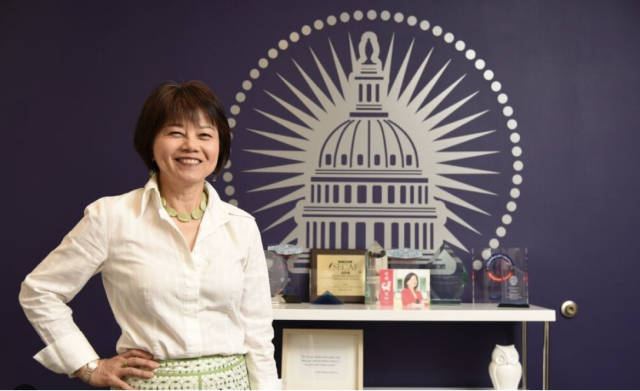 The IDEA Foundation is a lifelong dream of Sophia Jhen Parker, Founder and Visionary. Sophia is the CEO of DSFederal, Inc., a woman-owned, 8(a) SBA-certified federal contractor providing training, data analysis and technology services. DSFederal is the primary corporate sponsor of the 501(c)3 nonprofit organization.

Sophia has combined her business skills and personal commitment to public health to form the IDEA Foundation to support her wish to be a socially responsible firm.
Provide Contributions
The IDEA Foundation made contributions totaling over $28,000. Beneficiaries included Unidos Por Puerto Rico, The Rock Foundation, Polar Bear Plunge (for Special Olympics), Tzu Chi Foundation, Amitofo Care Centre, and the Melting Pot Foundation.

Contribution Matching
Additional contributions were made through an employee matching gift program in December 2017: DSFederal employees were encouraged to make contributions to their own favorite causes, and the Foundation matched their contributions up to $100.

Long Term Support
In 2018, the Foundation continued its long support for Jusoor, and added BlinkNow, an orphanage in Nepal; and the Montgomery County Educational Foundation's Give BACKPacks campaign, which provides backpacks and school supplies to Montgomery County students in need.